Living Lab – Central Prairies Polycropping's Role in Carbon Sequestration
September 29 @ 1:00 pm
-
5:00 pm
Join SODCAP Inc. for an informative day in the Wapella/Moosomin area.  Learn about Polycropping's role in carbon sequestration and climate change mitigation.  The afternoon will include a farm tour at the Adam Knutson Ranch, a presentation by Dr. Lardner, PAg. from the University and so much more!
A Roast Beef Supper will follow the afternoon's events.
Be sure to register!
Email – info@saskwatersheds.ca or call 306-541-9902
Participants will meet at the Wapella CDS Hall, where they will all travel to the farm tour. From there, the participants will head to the Legion Hall in Moosomin for presentations and supper!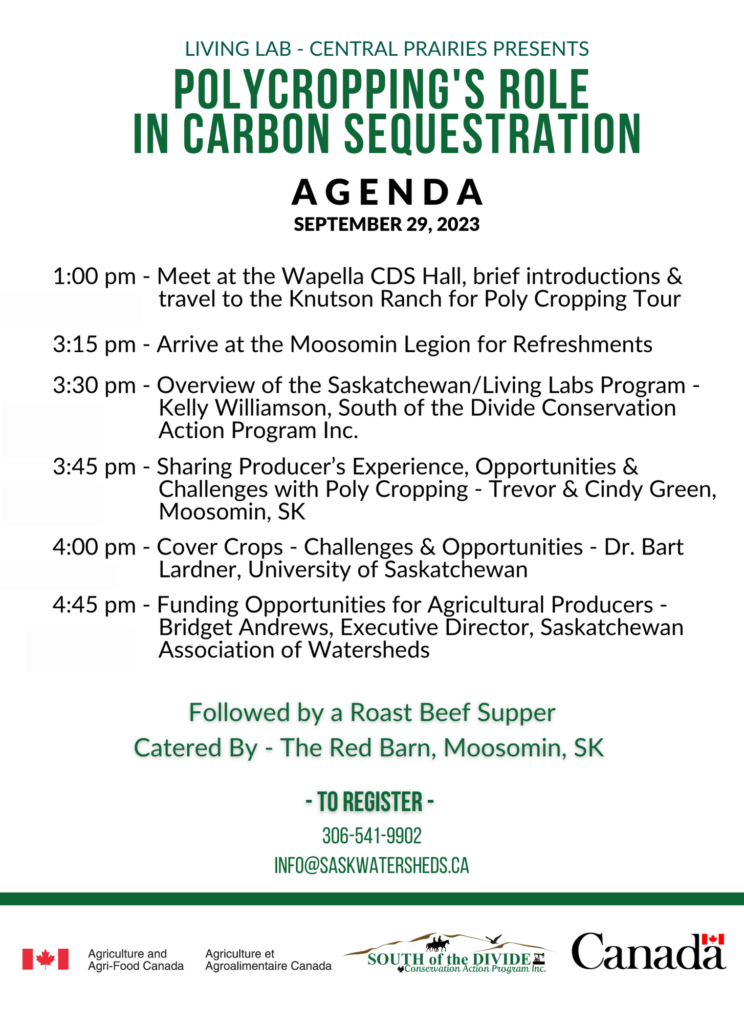 $20